How the child protection law in Mississauga works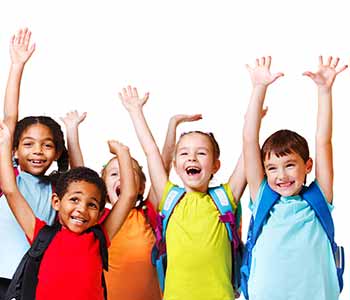 The Child and Family Services Act (CFSA) was established as a way to promote the best interests and wellbeing of children in Ontario.
Under this act, child welfare agencies called Children's Aid Societies are funded by the government. It is the responsibility of these agencies to aid children under the age of 16 needing protection. The CAS supports families, facilitates public adoptions, and provides care for children in need. It is the intent of the CAS to help families remain cohesive units. In extreme situations, however, children may need to be removed from their homes.
It is our role as parents to provide for the basic needs of our children. These needs include shelter, food, and other provisions. We must also protect our children from harm as much as possible. Investigations by the CAS are warranted when there is reason to believe a family is not providing for the needs of children. The agency follows specific procedures and rules to determine the needs of a child or children for protection. After an investigation, the agency may determine that family assistance is needed to help parents learn the skills necessary to raise happy, healthy children, or it may be determined that no further assistance is needed. Children in need of protection will be removed from the home.
"In need of protection" explained
There are certain requirements that would categorize a child as "in need of protection." These include:
A child's basic needs are neglected
A child is left alone
A child has been abused, or is at risk of abuse
A child witnesses abusive behaviors between adults at home
Abuse includes that of an emotional, physical, or sexual nature.
Child protection laws can be complex and confusing to parents and other caregivers. Investigations into the wellbeing of your child can be extremely stressful. Cases may be brought before the Court very quickly. In the event a child has been removed from his or her home, legal advice should be sought right away.
Dawn Bennett has many years of experience helping families navigate various legal proceedings and thoroughly understands the  child protection law  relevant in  Mississauga. For sound legal advice when you need it, contact our office at (905) 890-0474.
---
Bennett Law Chambers has a strong background in serving clients' various needs in the area of family law. We are committed to helping our clients protect their interests, and can see you through your legal matter. Our Mississauga law office serves the areas of Oakville, Brampton, and the Greater Toronto area.
Contact Bennett Law Chambers at (905) 890-0474 to arrange a consultation.