Respected family lawyer in Mississauga explains child support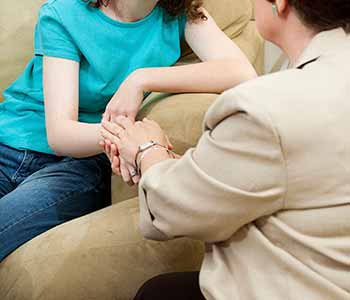 Family law involves a variety of topics ranging from divorce to child support. Dawn Bennett is a family law lawyer at Bennett Law Chambers in Mississauga. She has a broad range of experience that includes strategic negotiations, contested court proceedings, and collaborative divorce. She understands that  divorce and separation can be a trying time for a couple, especially for the children. Therefore, she is happy to explain child support and how it is arranged.
Understanding child support in Canada
The objectives of the Child Support Guidelines are to:
Ensure that children benefit from their parents' financial means by establishing a standard of support
Make child support calculations more objective
Encourage settlements
Ensure consistent treatment of parents and children
A Child Support Guidelines chart is the starting point for a court to calculate support. The court can deviate from the guidelines during certain situations including children that are over the age of 18, the payor's income exceeds $150,000 yearly, a stepparent is the payor, or a shared custody situation exists. On income tax forms, the "Total Income" section is the amount to be used for calculating the child support payment. However, in some cases, the court may use the average total income for the past three years.
For legal counsel you can trust, Bennett Law Chambers is built on a foundation of  trust, respect and  integrity. The legal team, lead by Dawn Bennett is skilled in the area of family law and can help you achieve your goals with processes that are as seamless as possible. Dawn Bennett is a compassionate lawyer who understands that conflicts in family matters can be some of the most stressful times in life. If you are filing for a divorce, and require assistance with your child support matters, Dawn Bennett and her team of legal professionals can help you through the process. Schedule an appointment for a consultation today!
---
Bennett Law Chambers has a strong background in serving clients' various needs in the area of family law. We are committed to helping our clients protect their interests, and can see you through your legal matter. Our Mississauga law office serves the areas of Oakville, Brampton, and the Greater Toronto area.
Contact Bennett Law Chambers at (905) 890-0474 to arrange a consultation.