Respected family lawyer in Mississauga helps families through their divorce process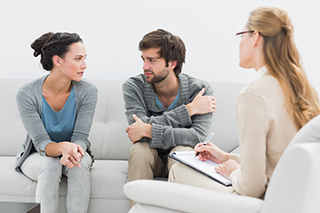 Couples file for divorce for many reasons ranging from infidelity to financial issues. Divorce can be challenging for both parents and the children. Therefore, it is important to understand how parents can be of assistance to their children while they go through the process of divorce. Dawn Bennett is an experienced family lawyer at Bennett Law Chambers in Mississauga. She is highly sought after for the care and compassionate service she provides families during what is often one of the most challenging times of their lives.
When parents are undergoing the divorce process or separation the children's emotions during this time is of utmost concern. The children may feel sad, angry, confused, guilty, afraid of the unknown or worried about what will happen to them. How these changes impacting the children are handled is critical for their well-being.
If possible, it is recommended that both parents discuss their plans to separate with their children. It is important to choose a good place and time for this discussion. It is also recommended that parents be honest and mindful of their children's ages while deciding on the depth of their discussion with them. Parents are encouraged to reassure their children of their love and that they will always be there for them. Ensure that your children understand that they are not the cause of the separation.
It is important to encourage your children to share their feelings with you. Endeavour to listen carefully and show an interest in their concerns. At first they may struggle with expressing their feelings. Though it may be hard, it is important to encourage them to be honest about their concerns and fears. Answer their questions as honestly as possible. Keep routines as normal as you can, this will help the children feel safe and confident about what to expect. If there is more than one child of the relationship, quality time with each of them is highly encouraged.
If you decide to move forward with your divorce proceedings or if you want proceed with a Separation Agreement, we recommend getting in contact with an experienced family lawyer such as Dawn Bennett. She will work with you to equip you with the right information, and diligently walk you through the whole process, thereby making the transition as smooth as possible for you and your family.
With her experience in strategic negotiations, collaborative family law, and contested court proceedings, Dawn Bennett has helped many families in and around Mississauga navigate through the divorce and separation processes. She keeps the well-being of the family in mind as she works with you. Schedule an appointment for a consultation today!
---
Bennett Law Chambers has a strong background in serving clients' various needs in the area of family law. We are committed to helping our clients protect their interests, and can see you through your legal matter. Our Mississauga law office serves the areas of Oakville, Brampton, and the Greater Toronto area.
Contact Bennett Law Chambers at (905) 890-0474 to arrange a consultation.