Family lawyer explains the difference between uncontested and contested divorce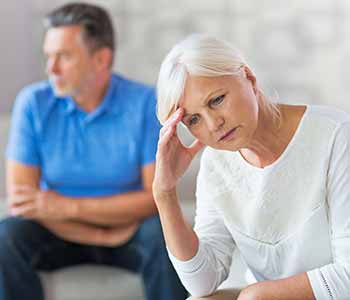 Divorce can be an emotional time period involving sensitive issues concerning finances, children, and much more. Dawn Bennett lends a listening ear to those who face this life-changing event. She is happy to explain the rules that govern divorce in Ontario and the difference between uncontested and contested divorce. Dawn Bennett proudly serves clients at her family law practice, Bennett Law Chambers in Mississauga.
Knowing the rules that govern divorce
Couples must show the breakdown of their marriages to qualify for divorce. This can be demonstrated if any the following has occurred:
The couple is living separate and apart for one year with the idea that the marriage is over. This does not have to mean living in separate residences.
A spouse committed adultery or had sexual intercourse with someone else.
A spouse has been mentally or physically cruel, making it intolerable for the couple to live together.
If either spouse or both spouses have lived in Ontario for at least one year, an application for divorce can be submitted. Canadian citizenship or permanent residency is not required to apply for divorce in Ontario.
Understanding the difference between uncontested and contested divorce
If the couple agrees on all the issues raised by the divorce, they can file for an uncontested divorce. This occurs after the spouse has been provided a copy of the filed Application for Divorce and does not respond by filing an Answer within the required time period. In contrast, a contested divorce means the couple cannot agree on one or more terms of the divorce. This can include child support, spousal support, or the child's residential schedule. Each spouse must submit court documents about the issues that are not agreed upon.
If you are filing for a divorce, Dawn Bennett and her team of legal professionals can help you through the process. Schedule an appointment for a consultation today!
---
Bennett Law Chambers has a strong background in serving clients' various needs in the area of family law. We are committed to helping our clients protect their interests, and can see you through your legal matter. Our Mississauga law office serves the areas of Oakville, Brampton, and the Greater Toronto area.
Contact Bennett Law Chambers at (905) 890-0474 to arrange a consultation.