Respected family lawyer explains dissolution of marriage in Ontario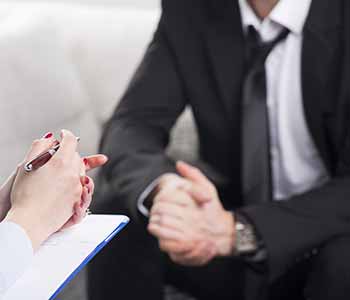 Dissolution of marriage, also known as divorce, can be an emotional and personal matter. Understanding the sensitivity of the issues involved, family lawyer Dawn Bennett offers a listening ear. Dawn Bennett visits with clients from Ontario in her office in Mississauga, Ontario. Since divorce can be complicated, her clients know she will explain everything in simple terms and work to help them achieve their goals.
Settling issues
When a husband and wife are no longer living together and are separated, they face a number of key decisions that need to be made. Some decision include how to divide the property, who will pay family debts, how much support will be paid, who will take care of the children, and who will remain in the home.
In Ontario, the law treats marriage as an equal economic partnership. Regarding property, the value is divided in half, although there are some exceptions to this rule. Dawn Bennett is happy to explain these details in a personal consultation.
The husband and wife have an equal right to stay in the family home. When separated, they will have to decide who continues to live in the home. Ontario's family laws outline entitlements for financial support for a spouse and the children after a marriage ends.
There are several ways to resolve issues including:
An informal arrangement verbally or in writing
A separation agreement that must be signed in front of and by a witness
Seeking a lawyer for help and guidance through the process
Collaborative divorce
Going to court for a decision
Deciding what is best
The law leaves the decision about settling family law issues to the couple. It is important to understand it can be difficult to prove how things are to be settled without a written and signed separation agreement. Dawn Bennett can help navigate a couple through the process and come to an agreement that is best for all parties involved.
At Bennett Law Chambers, we want to help you through the most difficult circumstance, including dissolution of marriage. Dawn Bennett and her team of legal professionals can help you through the process. Schedule an appointment for a consultation today!
---
Bennett Law Chambers has a strong background in serving clients' various needs in the area of family law. We are committed to helping our clients protect their interests, and can see you through your legal matter. Our Mississauga law office serves the areas of Oakville, Brampton, and the Greater Toronto area.
Contact Bennett Law Chambers at (905) 890-0474 to arrange a consultation.