Divorcing and determining your rights to the matrimonial home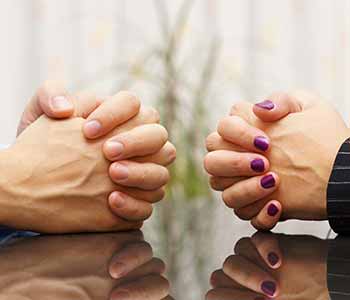 For many married couples, the matrimonial home is their primary asset. It holds a multitude of memories and provides shelter and safety for the whole family. This makes the matrimonial home a key element in the division of property when there is a marriage breakdown. With a wealth of experience in  divorce and family law, Dawn Bennett assists couples in finding a negotiation-based resolution, in dealing with issues that relate to the matrimonial home.
Matrimonial home
The Ontario Family Law Act defines "matrimonial home" as every property in which a person has an interest and is or was ordinarily occupied by the person and his or her spouse. This could be any type of house, mobile home or condominium. Multiple locations can be considered matrimonial homes, so long as they meet the definition of a matrimonial home.
Determining rights
The Act cites four key points in determining the rights of spouses to enter and use a matrimonial home:
Original ownership is irrelevant – It doesn't matter who purchased the property or held title prior to the date of marriage. Once the home becomes the family residence, it is classified as the matrimonial home.
Equal entitlement – Both spouses are equally entitled to possess the matrimonial home upon separation. Neither spouse can prevent the other from having access (such as changing the locks).
Division of property – Typically, each party may deduct the value of property he or she brought into the marriage. This is not the case with the matrimonial home. The full value must be shared.
Consent to sell – Neither spouse may attempt to sell the home or incur a mortgage or encumber the property in any form without the knowledge and consent of the other party. A court order can be obtained if consensus is not reached.
Because the matrimonial home is usually a couple's most lucrative asset, it is often a point of contention between the parties, with potential for delay in finalizing equalization or a divorce. Book an appointment with Dawn Bennett today for a consultation on how to protect your  interests in your matrimonial home.
---
Bennett Law Chambers has a strong background in serving clients' various needs in the area of family law. We are committed to helping our clients protect their interests, and can see you through your legal matter. Our Mississauga law office serves the areas of Oakville, Brampton, and the Greater Toronto area.
Contact Bennett Law Chambers at (905) 890-0474 to arrange a consultation.