Understanding division of family property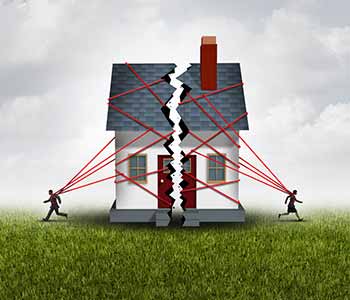 Even the most amiable divorce can be an emotionally charged experience. There is little to be gained by bitter dispute over assets during division of family property. Dawn Bennett at Bennett Law Chambers is here to help you through the process, reaching an equitable resolution. She has the experience to see that you get what you fairly deserve, and the compassion to minimize family drama.
The basis of division of family property
The Family Law Act (FLA) governs property rights when a marriage dissolves. Part I deals with general matrimonial property, and Part II specifically addresses the matrimonial home. These provisions apply only to couples who have entered into a legal marriage. A principle of law called "resulting trust" or "constructive trust" applies to common-law couples.
Dividing family property
Under the FLA, when a marriage breaks down, the value of property that accumulated during the marriage is divided equally between the spouses. This process, called "equalization," involves calculating the net family property ("NFP") of each spouse. The spouse with the higher NFP is required to transfer half of the difference in the NFPs to the other spouse.
A spouse's NFP is basically the difference between their date of marriage and date of separation values of their assets minus liabilities, subject to some exclusion.
Not included in calculation of net family property is:
Property that was inherited or given to the spouse by a third party
Damages for personal injury settlements
Life insurance proceeds payable upon death of the insured person
Property that was procured with funds from the above exclusions
Property excluded by marriage contract or pre-nuptial agreement
Household items (furniture and appliances) are generally divided as amicably as possible between the spouses, since it would not be economical for a lawyer to make those determinations.
You deserve care and understanding as you go through your family law matter. Trust, respect and Integrity are the standard at Bennett Law Chambers and every client relationship. Contact Dawn Bennett to schedule an appointment for a consultation today!
---
Bennett Law Chambers has a strong background in serving clients' various needs in the area of family law. We are committed to helping our clients protect their interests, and can see you through your legal matter. Our Mississauga law office serves the areas of Oakville, Brampton, and the Greater Toronto area.
Contact Bennett Law Chambers at (905) 890-0474 to arrange a consultation.