An experienced family lawyer provides help in understanding support obligations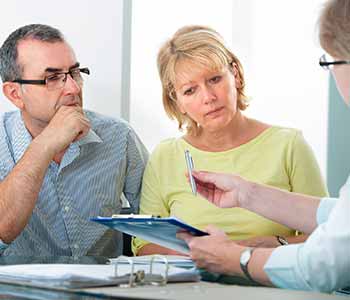 After a marriage breakdown, the process of dividing the assets that the family has accumulated over the years begins.  Family law can be a little  bit complicated; therefore acquiring the services of an experienced family lawyer cannot be overemphasized. Dawn Bennett, a Mississauga family law lawyer can assist you in making the process as painless as possible, as well as protecting  your financial future.
Spousal support
Under Ontario family law, marriage is considered an economic partnership. It recognizes that the spouse who brings in less income in the family may need financial assistance from the higher-earning former spouse. However, this arrangement in most cases is not for eternity, the disadvantaged spouse must take steps to become self-sufficient.
Entitlement
The legal obligation to pay spousal support can arise from the breakup of a common-law relationship or marriage. Support is not an automatic right arising from the breakdown of a marriage or common-law relationship. The spouse making the claim must prove entitlement.
Elements supporting entitlement includes:
Length of the marriage or common-law relationship
Roles played by the parties during the marriage
Respective ability of each party to earn income – Influenced by physical or mental health, skill set, propensity to learn new skills
Amount and duration
How much a spouse receives in spousal support or how long he or she receives such support is subject to a complex calculation that considers:
Current income of each spouse.
Earning potential of both spouses, based on education and employment histories
Joint decisions made during the marriage that impacted a spouse's career or earnings
Ages of the parties
Health
Skills
Length of the marriage or common-law relationship
Roles played during the marriage
Adjustments may be made to any spousal support agreement  if there is a material change in circumstances of either spouse.
With so many factors involved in determining your entitlement to spousal support, enlisting the assistance of a family law professional is strongly recommended. For  detailed analysis of your individual situation, contact Dawn Bennett of Bennett Law Chambers in  Mississauga.
---
Bennett Law Chambers has a strong background in serving clients' various needs in the area of family law. We are committed to helping our clients protect their interests, and can see you through your legal matter. Our Mississauga law office serves the areas of Oakville, Brampton, and the Greater Toronto area.
Contact Bennett Law Chambers at (905) 890-0474 to arrange a consultation.