The relationship you form with your family law lawyer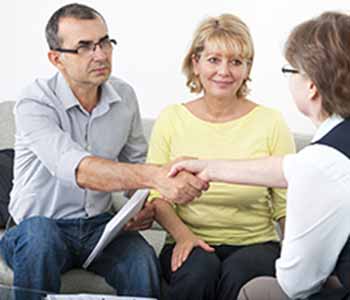 Our goal is to help you handle your unique family matters with integrity. At Bennett Law Chambers, we strive to serve our clients with our utmost quality of service and professionalism. Our client relationship begins with – and evolves through – active listening. We find this an integral aspect of our collaborative family law practice. The need to talk about the breakdown of a family relationship is natural and we want to hear from your side of the matter. The insights and understanding you have from your particular situation will enable us in reaching an effective resolution to your matter.
Family law is one of the most challenging areas of law, mainly because of its nature. Dawn Bennett is an experienced family lawyer with sound legal knowledge serving couples, parents, and families in and around Mississauga, Ontario. She understands that matters relating to family, such as child custody and access, divorce, child support and spousal support can have an enormous emotional toil for all the people involved. Effective legal representation can be established using the collaborative family law process.
What is collaborative family law?
Collaborative family law is a way of working with trained professionals in resolving family disputes respectfully and peacefully without going to court. Collaborative family law takes an approach to resolution that is very similar to mediation. Dawn Bennett is a trained collaborative family lawyer that helps families resolve their family matters such as divorce among others, in the most respectful, productive and peaceful manner.
Lawyers who practice collaborative family law possess specific skill sets that help them in resolving family disputes in a unique manner. In this process the assistance of experts such as financial advisors, mental health professionals among others are needed in obtaining accurate information that will facilitate positive progress. Our team seeks to reach a resolution that will serve your interest without having to resort to "strong-arm" tactics.
Dawn Bennett has a long history of collaborating with clients and with opposing counsel in reaching agreements that serve the best interests of the people involved.
You deserve care and understanding as you go through your family law matter. Trust, respect and Integrity are the standard at Bennett Law Chambers and every client relationship. Schedule an appointment for a consultation today!
---
Bennett Law Chambers has a strong background in serving clients' various needs in the area of family law. We are committed to helping our clients protect their interests, and can see you through your legal matter. Our Mississauga law office serves the areas of Oakville, Brampton, and the Greater Toronto area.
Contact Bennett Law Chambers at (905) 890-0474 to arrange a consultation.