Respected family lawyer in Mississauga explains how couples can avoid divorce court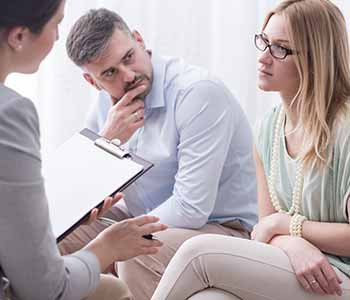 A couple may wish to divorce without going to court. Dawn Bennett is a compassionate family law lawyer at Bennett Law Chambers in Mississauga who understands the emotions involved with divorce. Therefore, she sometimes suggests an option called collaborative divorce. This offers spouses the support of their own lawyers, avoiding courts and judges. Collaborative divorce involves:
Negotiating a settlement without having courts decide issues
Maintaining open communication
Sharing information freely
Creating solutions with the spouse
Maintaining a tone of respect throughout the process
Prioritizing children's needs
Listening objectively to the spouse
Believing that working cooperatively and creatively will solve issues
Behaving ethically toward the spouse
When a couple chooses a collaborative approach toward divorce, each spouse hires a collaboratively-trained lawyer. The spouse meets privately with his or her lawyer to determine if there would be a benefit to bring collaboratively-trained family law or financial professionals onto the team. The agreement not to go to court is in writing. An honest exchange of information should take place in face-to-face meetings between the spouse and chosen collaborative professionals. This helps to ensure a clear understanding about the needs and expectations of everyone involved, including the children.
The difference between conventional and collaborative divorce
Adversarial principles are often at the heart of the conventional divorce process. Couples may use, or threaten to use, the court system to resolve their disputes. This makes divorce more like a battleground. In contrast, collaborative divorce involves working respectfully toward a solution. A draft agreement is prepared for review and edited by the spouses.
Legal advice you can trust
Dawn Bennett understands divorce is a sensitive personal matter. Infidelity and financial issues are among the many reasons couples file for divorce. Collaborative divorce can be a welcome alternative to conventional divorce. Dawn Bennett has experience in strategic negotiations, collaborative family law, and contested court proceedings. She has helped many families navigate through the divorce process. If you think a collaborative divorce may be ideal for your situation schedule an appointment with Dawn Bennett today!
---
Bennett Law Chambers has a strong background in serving clients' various needs in the area of family law. We are committed to helping our clients protect their interests, and can see you through your legal matter. Our Mississauga law office serves the areas of Oakville, Brampton, and the Greater Toronto area.
Contact Bennett Law Chambers at (905) 890-0474 to arrange a consultation.