Family property defined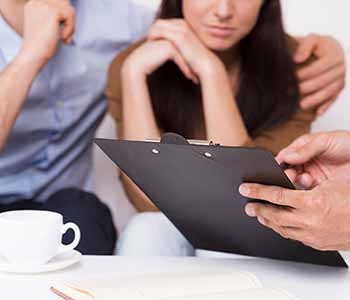 When two people marry, share a home, and start a family together, they are bound to acquire properties. In most cases partners bring in their belongings into the marriage; receive gifts during the course of the relationship and also incur debts either separately or jointly. While the marriage is still intact division of property is not usually an issue. However, once there is a marriage breakdown property division becomes a big issue, and then the need of correctly determining the meaning of family property arises. Dawn Bennett is an experienced Mississauga family lawyer and will assist you in determining and understanding what constitutes family property.
What is family property?
Family property includes things, belongings that you or your spouse own individually or together on the date of separation (with a few exceptions). This is the case, regardless of who made the purchase, or whose name the property is in.
Typically, family property includes but not limited to:
Bank accounts
Family home
Insurance policies
Interest in a business
Investments
Pensions
Registered retirement savings plans
Automobiles and recreational motor vehicles
Money owed to a spouse
Family debt includes any debt incurred jointly or by either spouse, from the date the parties began living together or the date of marriage to the date of separation. Regardless of who incurred the debt or who benefited from it (use of property), responsibility for the debt is shared equally.
Exclusions to family property definition
Excluded from the definition of family property includes but not limited to:
Property owned by a spouse before the couple began living together or married.
Property that the spouses have agreed by a domestic contract to exclude
Property other that matrimonial home acquired by gifts and inheritances from a third person after the date of the marriage
Some court awards and insurance proceeds.
The spouse who owns excluded property keeps it during the calculation of the net family property. However, if it has increased in value that increase is shared family property.
This is only a brief explanation of a critical element in a complex  family law proceeding. For  detailed analysis of your individual situation, contact Dawn Bennett of Bennett Law Chambers in  Mississauga.
---
Bennett Law Chambers has a strong background in serving clients' various needs in the area of family law. We are committed to helping our clients protect their interests, and can see you through your legal matter. Our Mississauga law office serves the areas of Oakville, Brampton, and the Greater Toronto area.
Contact Bennett Law Chambers at (905) 890-0474 to arrange a consultation.